News / 22 Jul 2020Al Arkkan Training Center Wins Test & Evaluation Center Bid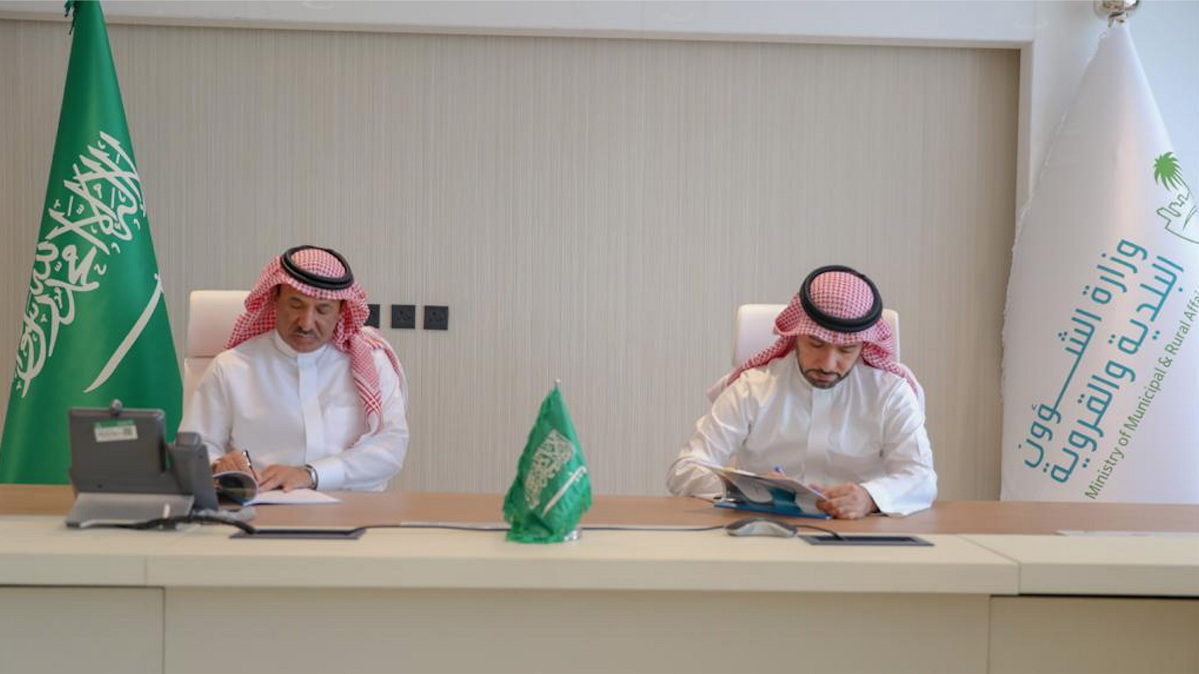 22Jul
An agreement has been signed between His Excellency the Minister of Municipal and Rural Affairs, Mr. Majed Al Hogail, and the Chairman of Al Arkkan Training Center, Mr. Saud Al Medaij to exclusively run the Test & Evaluation Center. This comes after the Council of Ministers' decision hold a bid for companies to educate workers in food shops and and public health establishments, which Al Arkkan Center has won for the duration of the next 12 years.
The program will be specialized in the field of environmental health education and awareness, and its mission is to prepare, implement and print the scientific material devoted to educating and qualifying workers in food shops and public health establishments, then conducting testing for them in any of its eighty branches affiliated to the Testing and Evaluation Center, which are located in all regions of the Kingdom.
All centers are fully equipped to conduct the test and are linked electronically to the entities implementing the health education program such as the Advisory Office, the Ministry of Municipal and Rural Affairs, Secretariats and Municipalities. This project supports the state treasury with its prominent economic features and frameworks to enrich economic activity.
It is worth noting that Al Arrkan Training Center offers training programs on public health in the food sector such as in restaurants, supermarkets, food warehouse, etc.), as well as barbershops and laundry sector through its branches in Dammam, Makkah, and Jeddah.
---
Insights / 11 Sep 2020
News / 20 Jul 2020